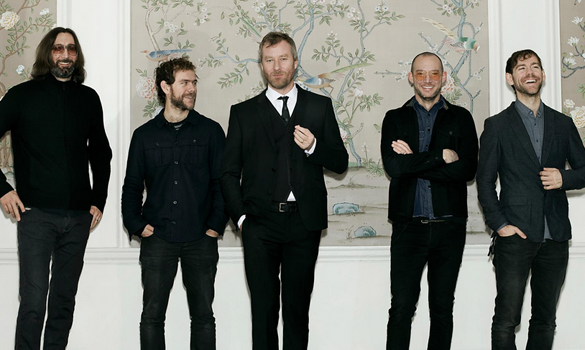 Bon Iver's Justin Vernon and the National's Aaron and Bryce Dessner joined forces to create the artist-led collective PEOPLE. They've now detailed the upcoming festival featuring "around 160 artists" that include some "you have not heard before and ones you know every song of."
To prepare for August 12-20 residency in Berlin, PEOPLE is crafting a digital platform for all of the content from the artists. The beta-version of the platform was just made available with a database of new music from the PEOPLE co-founders and others.
Four new songs from Big Red Machine—Vernon and Aaron Dessner's side project—have been shared. A cover of Leonard Cohen's "Memories" is also available on the database with vocals from Sufjan Stevens and Matt Berninger. 
Browse all of the new music here before the platform celebrates its official launch in August.