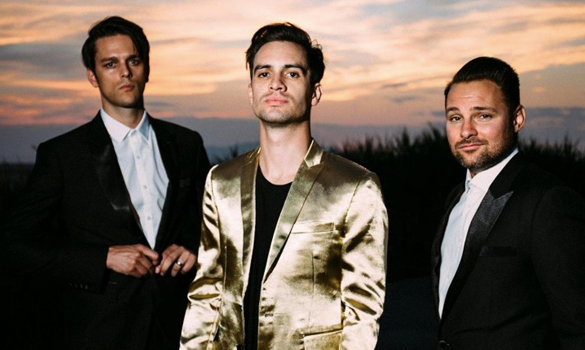 Panic! At The Disco is releasing its sixth studio album this June and fans are eagerly awaiting its arrival. Pray For The Wicked is said to be influenced by lead singer Brendon Urie's recent gig in the Tony Award-winning Broadway production of Kinky Boots. Urie spent his entire summer on stage playing the lead role of Charlie Price.
The indie rock outfit released the album's first two singles, "Say Amen (Saturday Night)" and "(Fuck A) Silver Lining," in March of 2018. The video for "Say Amen," however, was also unleashed as the third part to the band's music video trilogy, alongside parts one and two: "This Is Gospel" and "Emperor's New Clothes," from previous projects. The visuals portray one unique storyline in which Urie fights doctors, death and burglars.
If the rest of the record is anything like the exciting music video saga, fans will not be disappointed. Pray For The Wicked is now available for pre-sale and Panic! At The Disco will be promoting the project with a U.S. tour kicking off in July.
Listen to the ultimate Panic! At The Disco playlist below as you prepare for the album release or for the tour to stop in your city.