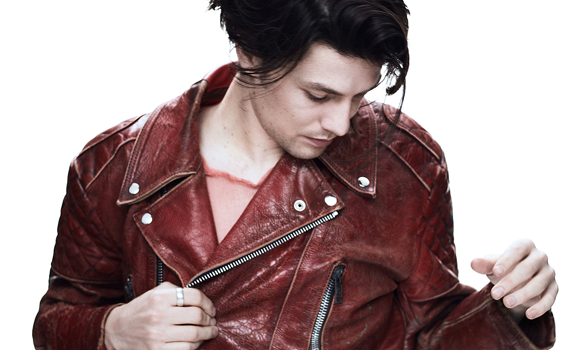 If you only know James Bay by his sultry, soulful Americana sound, prepare to meet a new side of the English musician. Bay recently released his second studio album after nearly four years since his hit single "Hold Back the River" caught everyone's attention. The aptly titled effort, Electric Light, brings more electricity and grit to Bay's calm, gentle sound.
The album's first full-length track, "Wasted On Each Other," sets the tone for the rest of the offering with its bold electric guitar sound, while still keeping Bay's angelic vocals in sync. It won't be hard to find yourself tapping your foot to its rhythmic style and up beat rock vibe.
However, Electric Light brings more to the table than just a little chaos. It seems as though Bay has put a storyline behind it, too. The album starts with an "Intro" track, which sounds more like a heartbreaking conversation between two significant others in the middle of a city street.
"I don't know how I feel about this…Us," says a man to who is presumably his lover. Before the conversation can progress, the two are interrupted by sirens and street commotion, until the man says, "we should go." Bay also includes the "Interlude" as the seventh track of the album that consists of even more city traffic stir, followed by what seems to be the same man knocking on a woman's door and awkwardly asking if he could come in, to which he is allowed at the end.
Although Bay's new musical attitude looks to be promising, his venture into autotune seems a bit dispensable. The project's 12th entry titled "Stand Up" features a tone similar to what one would imagine Bon Iver sounded like after discovering autotune for the first time. And while there is no harm in experimenting, the attempt feels a bit unrelatable and puzzling when compared to other aspects of Bay's style.
While the efforts are noticeably different than what the 27-year-old artist has written and performed in the past, there's no need to panic if you prefer a good-old James Bay love ballad. One of the album's most popular tracks, "Us," still offers his old school soul that we know and love. Not only will it bring you back to the era of his first album, Chaos and the Calm, but the church choir vibes will have you singing along to every word.
Electric Light is a newer, bolder project that many are pleasantly surprised to hear, but Bay still manages to keep his unique, alternative sound consistent throughout the album as well. If you aren't sure which side of him you prefer, take a listen to the album here.