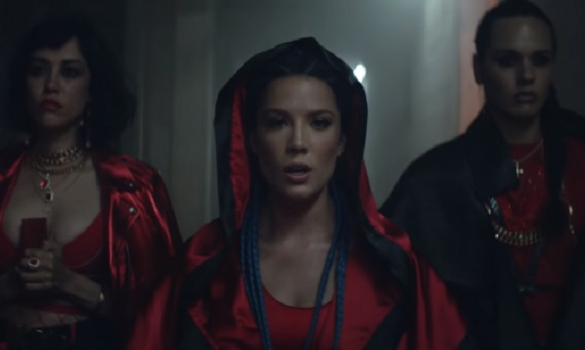 After a long wait, Halsey has finally released the music video for her bisexual anthem "Strangers" featuring Lauren Jauregui. Just like in the teaser, the two women are fighting for love in what Halsey describes as being a "metaphor for a toxic relationship."
The "Strangers" video is a prequel to the Romeo and Juliet love story that Halsey was inspired by. Despite Halsey's desire to create a deeper and more meaningful storyline, some fans felt the video wasn't gay enough.
Read more and watch the visual over at OceanUp.