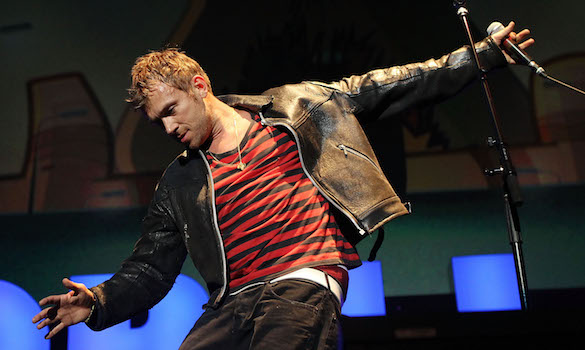 Gorillaz headlined Germany's Rock im Park festival over the weekend. During the set, Damon Albarn and friends debuted four new songs.
The fresh tracks, as pointed out by Consequence of Sound, are called "Tranz," "Magic City," "Sorcererz" and "Souk Eye." All of them will be featured on Gorillaz' forthcoming album The Now Now, arriving June 29.
In addition to the slew of premieres, Gorillaz also performed previously released "Lake Zurich" and "Humility." The latter features soul icon George Benson. 
See footage of Gorillaz' set below.