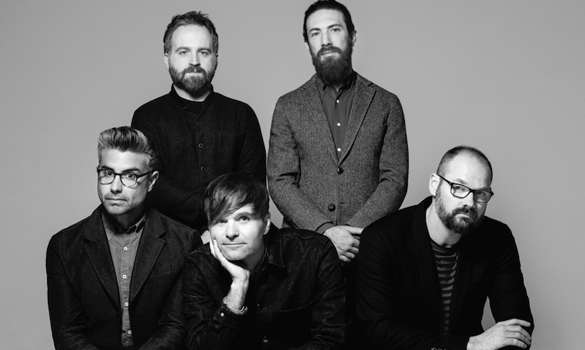 Death Cab for Cutie will be returning this summer with a new album. The forthcoming release, the follow-up to 2015's Kintsugi, is titled Thank You For Today and it ships out August 17 via Atlantic. 
In addition to the album announcement, Death Cab has shared a new song titled "Gold Rush." It arrived with a music video starring frontman Ben Gibbard. 
The possibility of a new album was first presented when Gibbard and co. announced a string of tour dates back in May. At that time, they shared what's now known to be an album trailer.
Check out the tracklist as well as Death Cab's new song below.
Thank You For Today tracklisting:
01. I Dreamt We Spoke Again

02. Summer Years

03. Gold Rush

04. Your Hurricane

05. When We Drive

06. Autumn Love

07. Northern Lights

08. You Moved Away

09. Near/Far

10. 60 & Punk