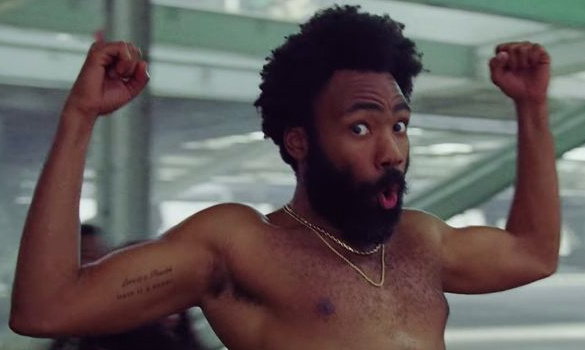 In the middle of a performance during Saturday Night Live, Childish Gambino, who was also helmed hosting and sketch duties for the evening, unleashed a new song and music video.
"This Is America" exists at the intersection of surrealism, politics, satire and social commentary for a poignant think piece. The track's lyrical content goes from 0 to 100 rapidly: "I know you wanna party/ Party just for me/ Girl, you got me dancin'/ Dancin' free" to "This is America/ Police be trippin' now/ Yeah, this is America/ Guns in my area."
"This Is America" is Gambino's first release since 2016's Awaken, My Love!.
Check out the visual below.