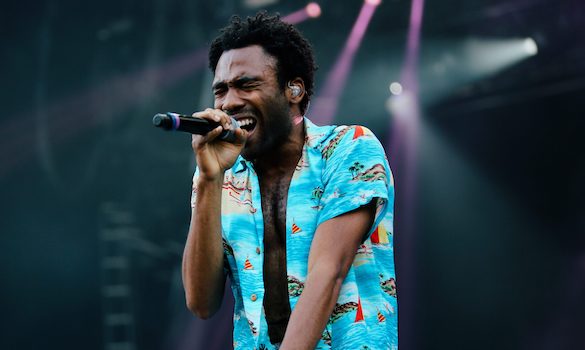 As part of his Social Works youth outreach charity, Chance the Rapper hosted his monthly Open Mike Chicago on Monday. The event was specifically for high school students celebrating their upcoming graduation and Chance marked the occasion with a special surprise.
"My next guest needs no introduction," he told the students.
From there, the opening bars of Childish Gambino's "This Is America" began to play. Donald Glover then appeared and performed his powerful track, dance moves included. 
Glover's alter-ego cameo has reignited hope for a massive collaborative project with Chance. Last year, Glover announced that a mixtape with the Chicago native would "probably happen."
"I feel like if I don't make a Chance the Rapper mixtape, like a double mixtape, a bunch of 14-year-olds will kick my ass," he said.
Check out Glover's performance at Chance's event below.