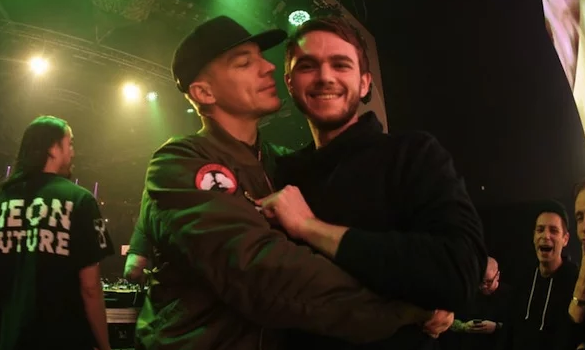 You've heard of rap beef, but when was the last time you were witness to EDM beef? If you follow Diplo, Zedd or Moldovan DJ Max Vangeli you might've seen their Twitter fingers fly recently.
Vangeli took to the social media platform earlier this week to call out school-teacher-turned-dancehall-DJ Diplo. According to the tweets, Vangeli was not a fan of Diplo's attitude when he opened up for him at a show in Hong Kong.
"I fly out to Hong Kong to support your pussy ass show and open for you and all you give me is 'oh cool' and turn around and talk to another hoe with your herpy dick. Fuck off you clown ass bitch. [Skrillex] left your ass for a reason," Vangeli wrote.
EDM artist Zedd also joined the conversation by backing up Vangeli with a reply that read, "100% truth."
While this hate-triangle may seem a bit odd, it's no surprise that Zedd took a jab at Diplo, too. The two have had beef since 2016 when Diplo accused Zedd of ripping off Australian DJ Flume with his song "Candyman."
It wasn't until early the following morning that Diplo decided to react. "Sorry bro," he tweeted. "When you asked for my autograph in Hong Kong I honestly thought you were just a fan. I didn't know you had also played the show really early, my bad. Good luck with everything!" Sounds sincere, right? 
Following the interaction, Zedd blocked Diplo on the social media platform, but, of course, Diplo wasn't going to let him get off that easy. After mentioning that he had already "put him in a coffin two years ago," Diplo told Zedd that he had 24 hours to delete his Twitter account all together, or he would go "full Pusha T on him."
Zedd has not responded to the tweets since, but if things keep heating up, we're definitely going to need a Diplo diss track. In the mean time, check out a dueling Zedd/Diplo playlist below.