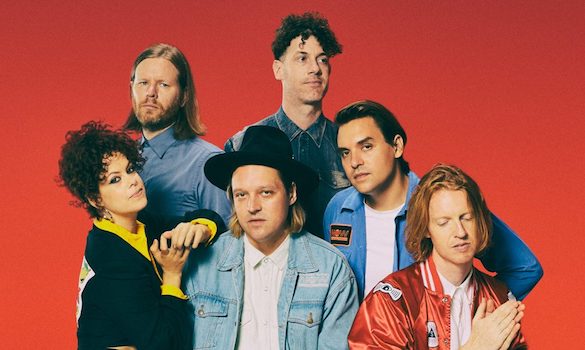 Arcade Fire shared a new music video for "Chemistry," hailing from last year's Everything Now. In it, a slew of real actors are fused with animals to bring the opposites attract concept to life.
The quirky visual comes from the studio behind Rick & Morty with director Ray Tintori. A dog-faced man helps cater a wedding filled with sharks and can't deny his "Chemistry" with the cat-faced bride.
The latest video from Arcade Fire follows a few others from last year's album. "Electric Blue," "Signs of Life" and "Creature Comfort" all previously received visuals. 
Watch the "Chemistry" video below.